ATHLETIC DIRECTOR
Athletic Director: Brent E. Bell
Athletics Secretary: Marcia Schell
Game Manager: Chuck Laudenslager
Athletic Trainer: Davia Erdman
Visit our Contact Us Page for information about contacting the personnel listed above.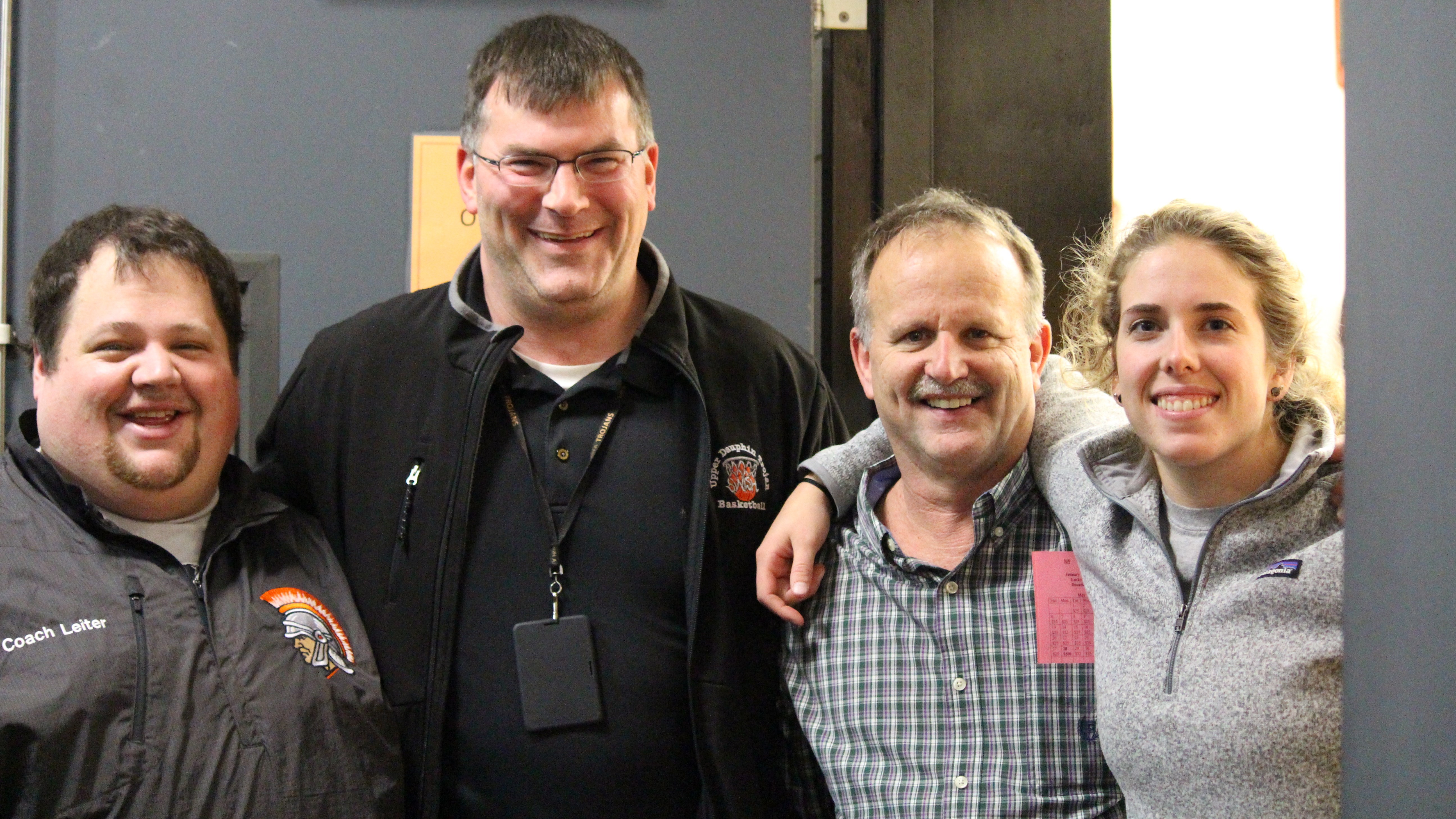 Welcome to the Upper Dauphin Area School District athletics website.  As an alumnus of Upper Dauphin Area, I am proud to serve as the Athletic Director for the UDASD. Our Athletic Department staff try hard to provide a high quality experience for our student-athletes.  We have a rich history of athletics here at Upper Dauphin Area dating back to 1965.  This history includes multiple league championships as well as individual and team medalists at the District and PIAA levels.  We take a lot of pride in our program and in the student-athletes who have graduated and moved on to college athletics and success in their respective professions.
Should you have any questions about our athletic program, please do not hesitate to contact me.
Sincerely,
Brent E. Bell
Director, Athletics and Administrative Services
Brent Bell has been the Director, Athletics and Administrative Services at Upper Dauphin Area since 2013.  He was also the Athletic Director at Upper Dauphin Area in 2008 and 2009.  Mr. Bell was the Tri-Valley League Athletic Director of the Year in 2017, has served as the Tri-Valley League President (2015-16) and was the media day coordinator for the league (2018-19).  Besides managing the athletic programs at Upper Dauphin Area, he is also responsible for school safety and security, state and federal reporting, district communications, child accounting and student records.  Mr. Bell has served as the President of the Tri-Valley Football Coaches Association from 2012 to 2020.  He is also the Chair of the Dauphin County Joint School Safety Taskforce which is a consortium involving Dauphin County school districts in the areas of emergency management and family reunification.  Mr. Bell was the head football coach at Upper Dauphin Area between 2012 and 2016, an assistant coach from 2007 to 2011 and statistician from 2002 to 2006.  Mr. Bell has a Master's Degree in Sports Management from California University of Pennsylvania and has taken numerous NIAAA LTC courses.  He also has a Bachelors Degree in Professional Accountancy from Penn State University. Prior to coming to Upper Dauphin Area, Mr. Bell was the Director of Information and Fiscal Services for PENNDOT for two years and was an information technology project manager for PENNDOT's online driver and vehicle services from 1999 to 2005.  Mr. Bell is a 1992 alumnus of the Upper Dauphin Area School District.