TEAM – BOYS BASKETBALL
Al Laskowski, Head Coach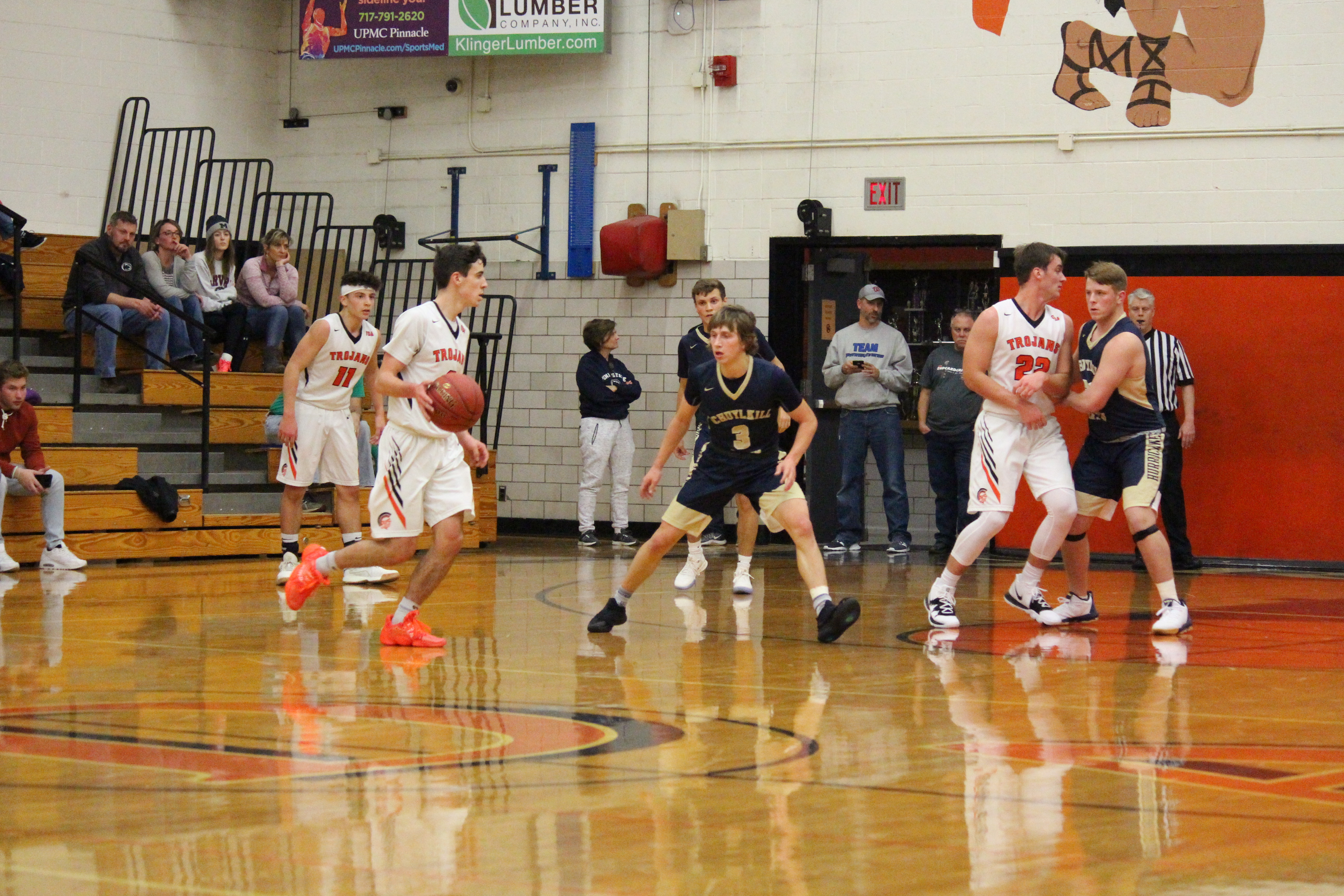 Boys Basketball is a varsity and junior varsity sport at Upper Dauphin Area.  The Boys Basketball Team competes at the Gordan E. Foster Gymnasium at Upper Dauphin Area High School.
Schedules: All UDA athletic team schedules can be found on the BigTeams UDASD Website.
Past Highlights:
The Boys Basketball Team does not currently have any social media accounts.  Check the UDA Athletics Twitter Account for updates regarding team scores and schedules.
Be a player on the UDA boys' high school basketball team for at least three seasons.
Play in at least 33% of the total quaters for the season.
A player, who fails to achieve either of the above criteria can also receive a versity letter at the discretion of the head coach due to extenuating circumstances(i.e. injury, etc.).