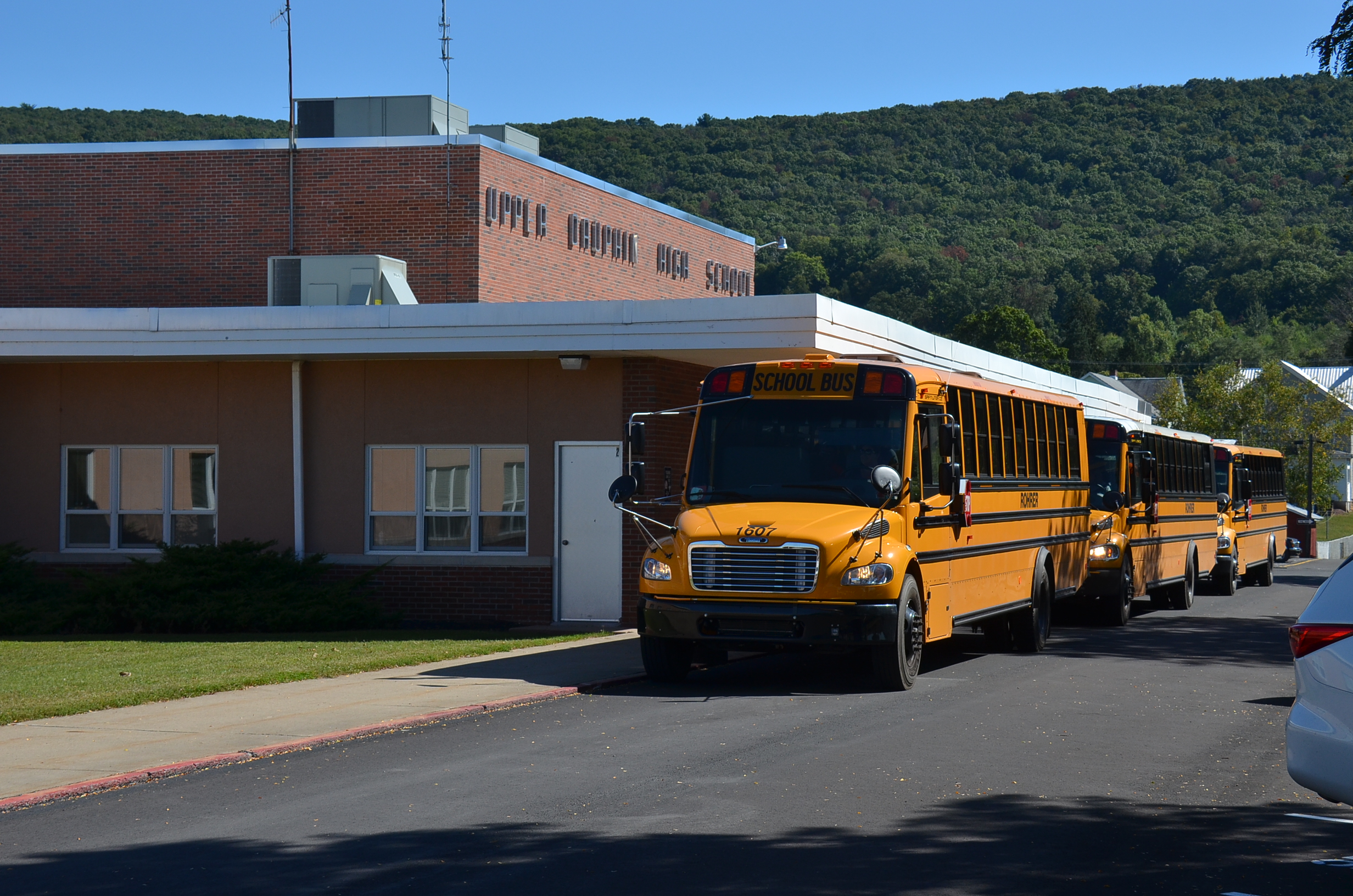 The Upper Dauphin Area School District (UDASD) provides transportation services to students who attend the school district's schools and programs.  The School District contracts with Knorr Transportation to provide those services.
9th-12th grade UDA High School students that live in the Elizabethville Borough will not be assigned a bus and will be listed as walkers to school.
Some programs that have fewer numbers of students may utilize school vans. Those vans are driven by UDASD personnel that have been approved as drivers.
Bus stop information for students are available via the Sapphire Community Portal (SCP). Parents can login and find the Transportation Letter under Reports > Letters.
For questions regarding transportation, please contact Lauren Stoner at 717-362-6556 or stonerl@udasd.org.
Students with a valid driver's license are allowed to drive to school and park on school property as long as those students comply with the requirements for parking on school property.  Students desiring to park on school property must complete a parking application and a drug testing authorization form.  The form must be submitted to the office along with the $50 fee.  Once the application is approved, the student will be provided with a parking space and a placard to be displayed on the student's vehicle.