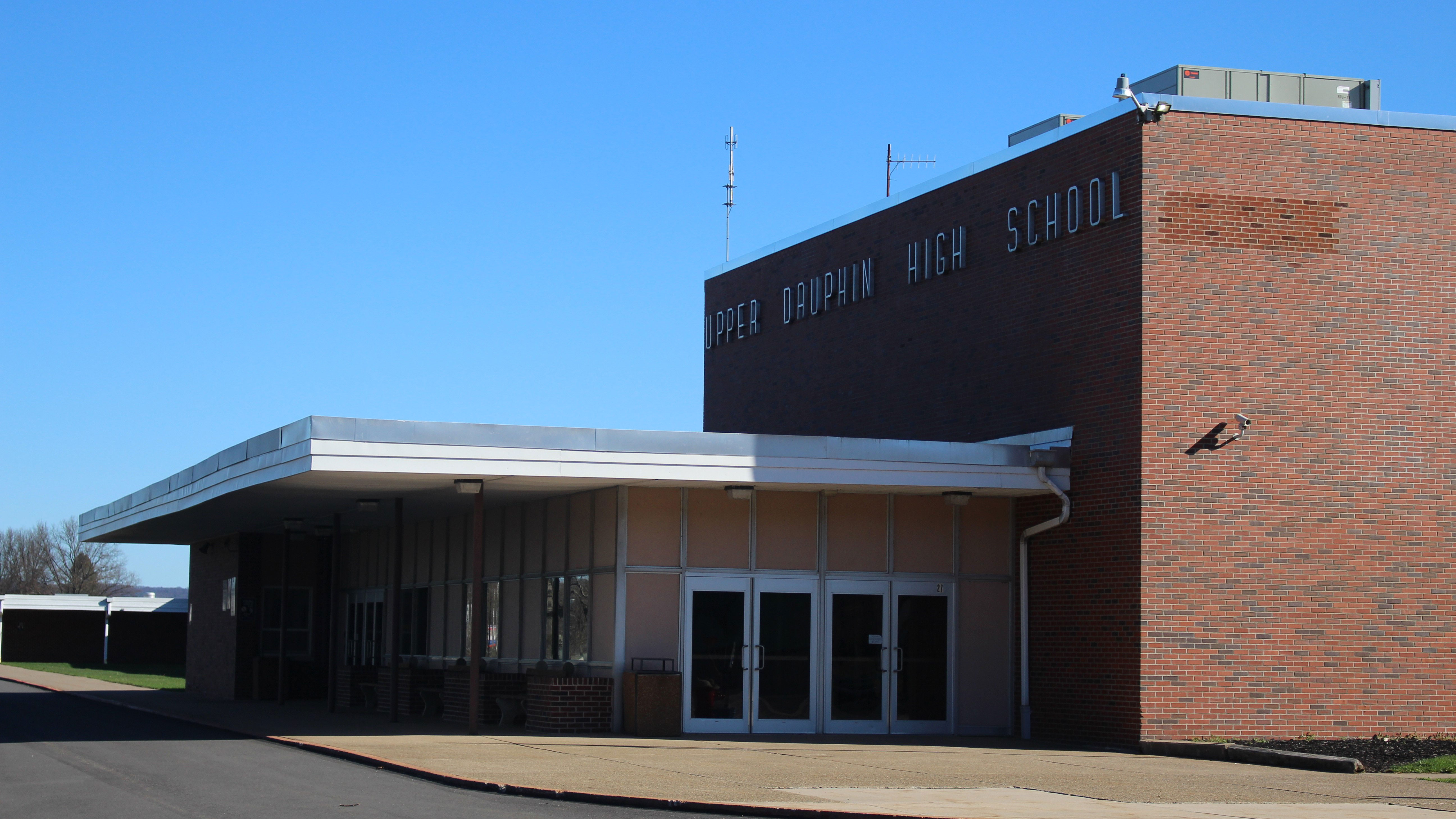 UPPER DAUPHIN AREA HIGH SCHOOL
220 N Church St
Elizabethville, PA 17023
Telephone: (717) 362-8181
Fax: (717) 362-8088
Principal: Abbey Walshaw-Wertz
SCHOOL HOURS: 7:25 AM to 2:35 PM
OFFICE HOURS: 7:00 AM to 4:00 PM
Upper Dauphin Area High School's mission is to empower students to use critical and creative thinking in order to pursue excellence and a love of learning and to become productive citizens.
The Upper Dauphin Area High School (UDAHS) serves students in 9th through 12th Grade who reside within the Upper Dauphin Area School District.  The school population is approximately 306 students (2022-2023).
The UDAHS provides Career and Technical Education (CTE) Programs in 01.000 Agriculture, 32.0105 Job Seeking/Changing Skills and 46.0201 Carpentry.
Image Usage – Any students who do NOT want their photographs, videotapes or otherwise used in publications, video productions or on the school's website should complete the Image Release Form on the Sapphire Community Portal.
To register your child as a student at the UDAHS, please visit our Registration Page.
As the principal of the Upper Dauphin Area High School, my goal is to create a safe learning environment, help students imagine their greatest potential and support them in realizing it.  With this objective in mind, I commit to:
Making student-centered decisions.
Ensuring that every Upper Dauphin High School student has an adult advocate at school.
Communicating clearly and regularly with both students and their families.
I welcome feedback.  If you have ideas, questions or concerns, please feel free to contact me by visiting, calling or emailing.
Go Trojans!
Abbey Walshaw-Wertz