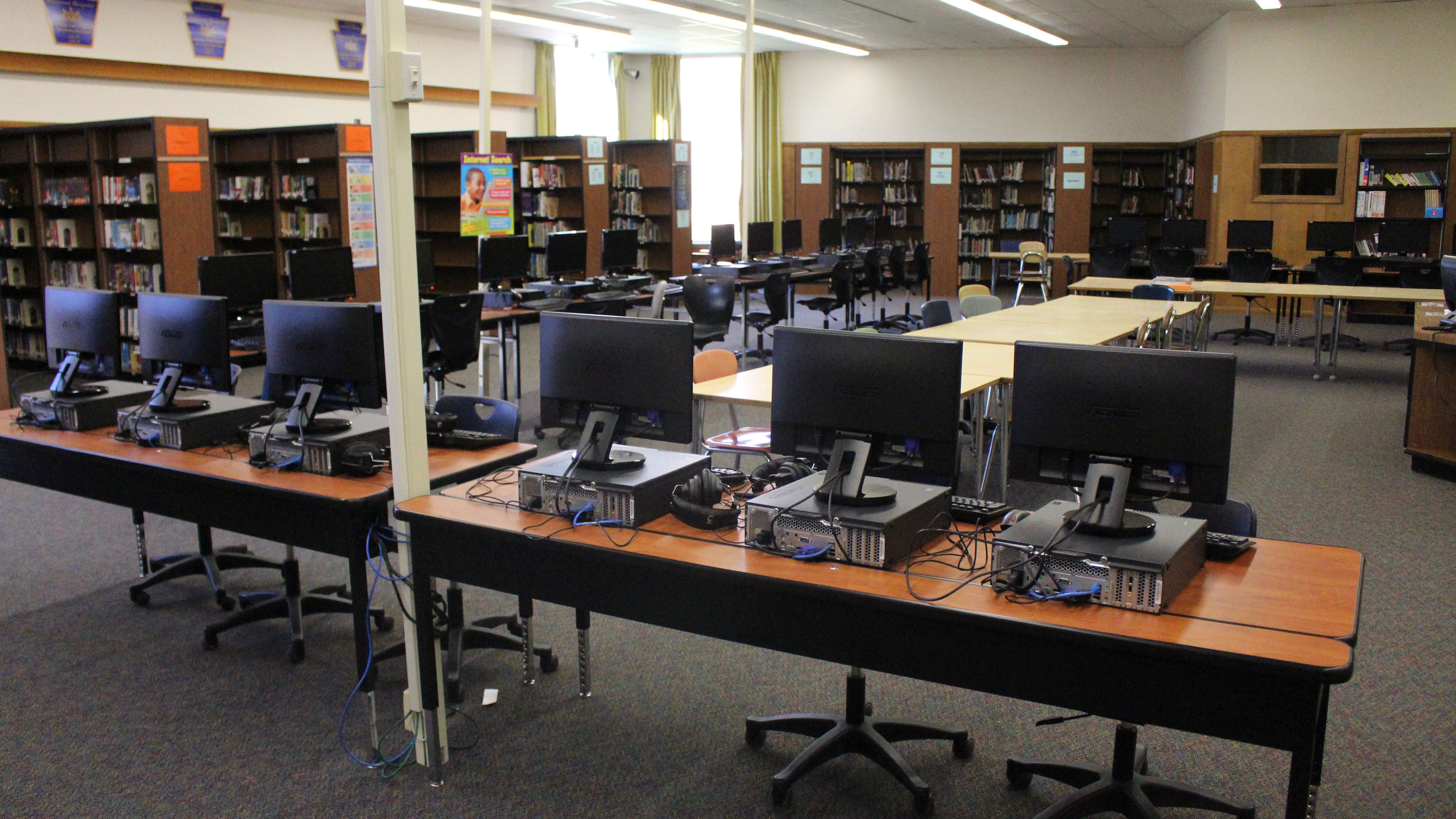 The Upper Dauphin Area School District (UDASD) believes that the integration of technology into the learning process is a vital component of modern-day education.  In addition, technology is fully integrated into the daily operations of the school district for every employee.  Managing the technology involved in education and operations is a daunting task that has become a critical function within the School District.
The UDASD contracts with the Capital Area Intermediate Unit (CAIU) for core technology and support services.  The School District also contracts with HIG for printing and copying services.
The following information is for internal employees of the Upper Dauphin Area School District.
In order to prioritize requests for assistance and provide the best service possible, it is imperative that employees and students use the following order when submitting a request for tech help:
Before attempting any other form of contact, send a detailed email to helpdesk@caiu.org; you will immediately receive a reply stating that your ticket was received and that someone from CAIU will be in contact shortly. If you do not get this reply, go back and check the address and make sure you sent it to the proper one.  Average turn around time will be under 3 school days from submission to completion of ticket.
When your technology issue is more of a general question where you aren't necessarily asking for someone to come fix an issue, you can direct those questions to lisas@udasd.org and UDA IT Director Samuel Lisa will get back to you as soon as he can.
If you are unable to email, a call can be placed to 717-362-6549 but be aware this is a general mailbox that is only checked once per day.  This is a line strictly for internal helpdesk questions. Leave a message and you will get a return call or visit within approximately 3 school days.
Starting in the 2017-2018 school year, UDASD will be implementing a student help desk in the HS.  This program will not only provide valuable experience to the student, but will help alleviate the lower level tech issues from the technology department allowing more advanced issues to be resolved in a more timely fashion.  Employees are reminded that they are never to directly give a student permission to touch the district's technology or put those students on the spot by calling on them directly. Assignments of help desk tickets will be made by the Director of Technology to one of the students working for the student help desk. All employees are expected to continue using the process described above and students will be assigned tickets that they are capable of completing.